January 28, 2017
Category:

Blog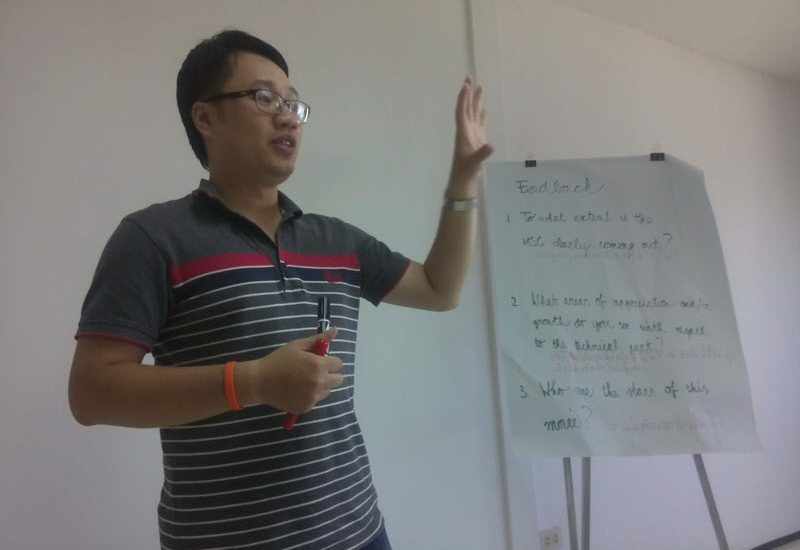 There is a lot of talk about bottom-up development; Oxfam in Laos is doing it! Since the end of 2015, they are experimenting with a program that facilitates a community led dialogue in rural areas, whereby the citizens decide what to do with €8000,-, independent of the outcome. This is the essence of the Development for Citizen-lead Inclusive Development (CD-CID) project.
In about 18 rural communities, volunteers were trained by Oxfam and a number of local partners to become so-called 'Development Facilitators' (DFs). The DFs have brought together community members and representatives of their local governments and NGOs. The basic question was: what do you want as a community?
Through a series of consultation rounds, different groups, especially those regarded as vulnerable (e.g. women, ethnic groups), are currently in a process to make plans and to implement them with the financial support from Oxfam and partners.
EyeOpenerWorks is providing support on participatory monitoring and evaluation, in particular through Most Significant Change (MSC) with Participatory Video (PV). This enables all partners of the CD-CID project to collect qualitative data for learning and communication purposes. In the words of Oxfam: "such a dimension not only focuses on upward accountability, but also on downward accountability, learning and lobbying/advocacy. It also answers to new media reporting trends that donors and other supporters require; videos are more attractive than long reports that few people want to read. The videos will not be one-off activities put together at the end of the project, but a real time continuous evaluation throughout the implementation of the pilot."
Together with our local partner Stella, EyeOpenerWorks will continue to provide capacity building support in applying this methodology in 2017. In December 2016 the first 'Screening & Learning' event took place, resulting in an in-depth dialogue on the first results and lessons learnt one year after the start of the project. Using the same images, but edited for specific target groups, the videos will be used to organize additional 'Special Screenings' for government officials and donors for campaigning, and to contribute to the dissemination of best practices in national and regional events.
At the end of January 2017 an additional track for youth will be started in three different rural areas in the country, we'll keep you posted!