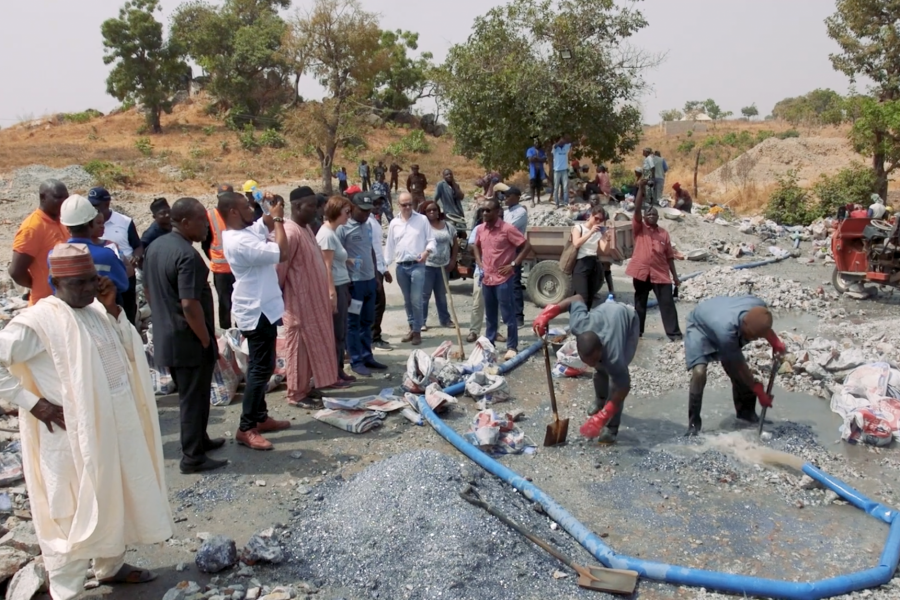 The Voluntary Principles (VPs) are the only human rights guidelines designed specifically for extractive sector companies. Participants in the Voluntary Principles Initiative (VPI) — including governments, companies, and NGOs — agree to proactively implement or assist in the implementation of the Voluntary Principles.
EyeOpenerWorks was invited to join a delegation of the Dutch Ministry of Foreign Affairs on a multi-stakeholder trip to Nigeria. The objective was to visualize the results of the trip and the project in general, and showcase the importance, the challenges and the most relevant results of the initiative.
EyeOpenerWorks created two documentary style films; a 'roadtrip-movie' and a promotional film. The films are used to inform the Nigerian government on the the VPI and to motivate them to take part in the initiative. The films are also used during the annual meeting of the VPI's in Washington.